Bisnow's National Office Leasing & Development event in November was a success and it was a privilege to be included in the panel of experts.
There were many topics that were covered and some key takeaways that I thought I would share with you.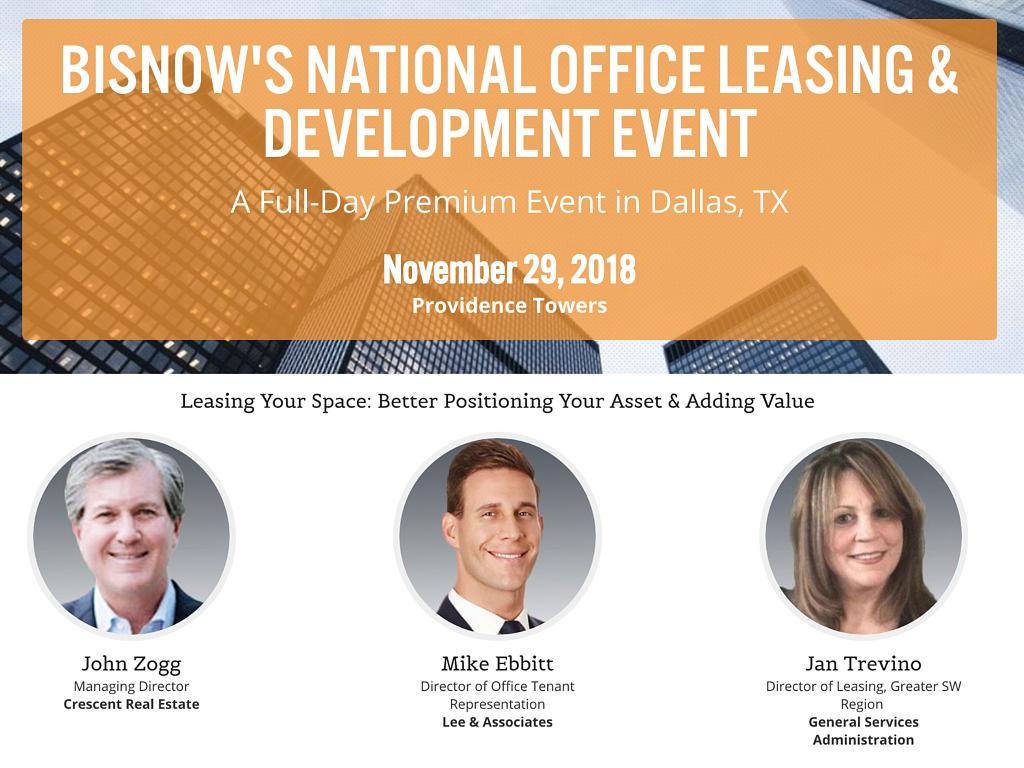 For those who don't know, I serve as director of our Lee & Associates office tenant representation here in DFW and oversee the building and growth of our new specialty group.
Our team assists tenants with occupancy needs in office properties and we provide end-to-end occupier services.
I Would like to thank Bisnow for the invitation & putting on such a great event.
Below is part 1 of my key takeaways from the event.
Initial Question to Panel: – What does the leasing environment in Dallas look like? How does it compare to Houston and Austin?
Dallas Office Market: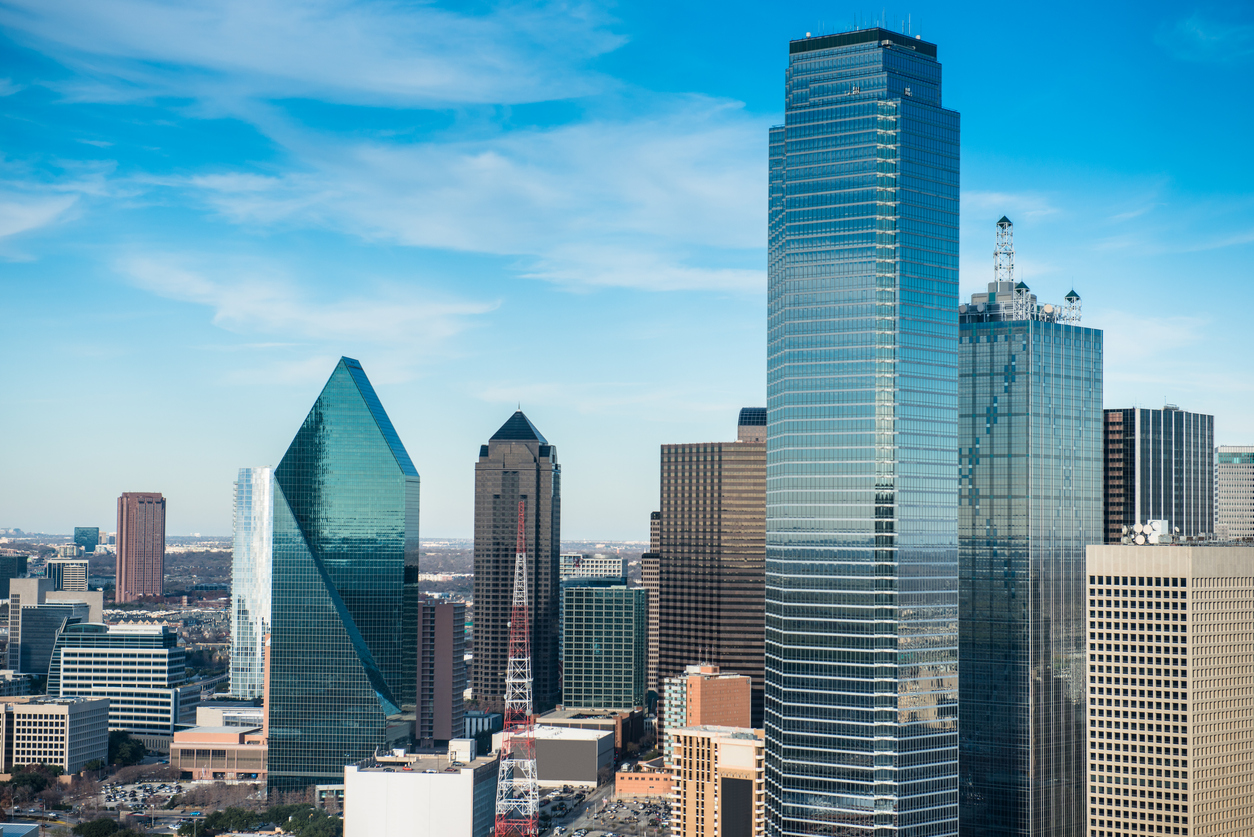 Overall, all indicators are positive. Because of the office-using employment growth, there is a sustained need for office space- although there are signs that it is beginning to slow… In particular- Dallas saw a slowdown in office absorption in the 1st & 2nd quarters of this year.
From my perspective (the tenants) … there are 2 factors influencing this:
First- the historically low levels of unemployment are creating some challenges. Tenants are reevaluating their real estate as a result. More companies are using their office space as an asset to attract and retain top talent rather than merely an expense.
Second is the drive toward efficiency. Many tenants are using workplace strategies to optimize their space needs– which reduces the overall square footage leased and in turn office demand. In other words, a tenant who might have leased 20,000 square feet in their previous lease re-sizes into 16,000 square feet.
Summary: All indicators are positive as we move into 2019. It is not the sign of a broad market slowdown – Predicting deal activity to remain strong.
(vs) Houston:
The general opinion is that hopefully, the office market is turning the corner amid rebounding oil prices. Although for more than three years, the market has demonstrated consistently rising vacancy rates.
(vs) Austin:
Austin's current market can be summed up by: expensive and competitive.
Seeing rental rate records as they continue to trend upward (avg. rental rate for CBD is $45+ OPEX)
The new product will help provide some breathing room which the Market has been waiting patiently for.
Initial Question to Panel: What did we learn from HQ2 and how does Texas land a requirement like this in the future?
I will mostly share my thoughts on this issue since the opinions on this subject vary greatly, which was evident from an earlier panel who had a "heated" discussion on it.
Learned? I believe it was less of learning processes and more of a confirmation.
Even though Dallas came in third place (which in this case really was the first-place loser) Amazon's selection "was not a reflection on the merits of Dallas, and more than Dallas was not the exact fit for Amazon" stated a city official which perfectly sums up the situation
It is believed that DFW being a destination of choice has only increased as a result of being among the top finalist
Since the HQ2 project was announced just over a year ago, 40 corporations have announced relocations and expansions within the North Texas area
Regarding the main reason Dallas lost out to New York City's Long Island City and northern Virginia's Crystal City neighborhood? Mark Cuban said it best "Dallas is a great city for business, but UTD [UT-Dallas] and SMU and UTA [UT-Arlington] are really our only schools that develop STEM talent at the college level," Cuban said- just didn't have enough bodies beyond UTD locally
Initial Question to Panel: Are short-term, flexible lease options (co-working) here to stay or fad? Do landlords need to adapt and incorporate co-working space into their portfolios?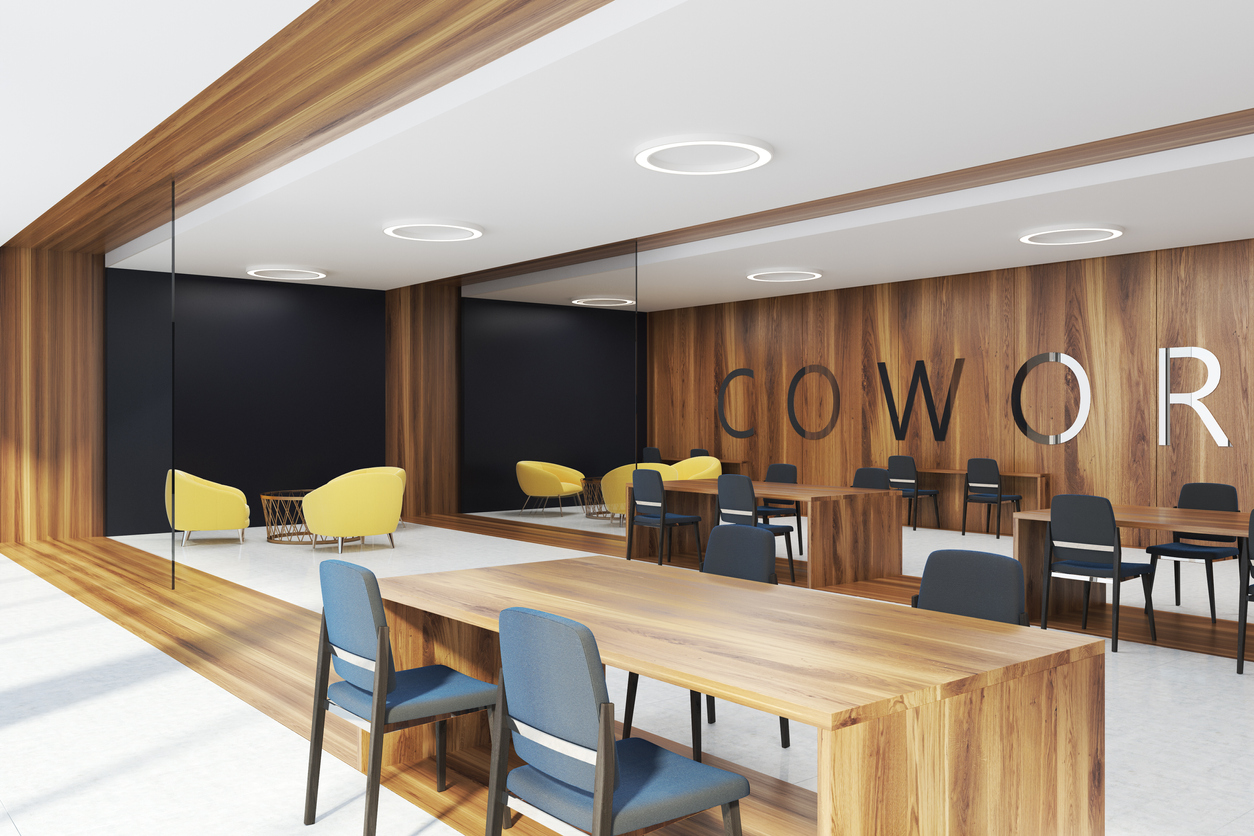 Coworking is here to stay and well-positioned to weather an economic downturn. The largest companies have raised enough capital to offer cash reserves during the next downturn and are diversifying their service offerings. For example, a gentleman from WeWork mentioned in the panel before ours that they are experimenting with adding living quarters to some of the buildings they own. Which would serve as a one-stop shop, allowing people to have their apartment and office in the same building? In summary:
I believe the recent explosive growth is a reflection of today's world valuing flexibility since the largest provider Regus has been around since the late 80's. Start-up companies, as well as corporate occupiers, receive a flexible lease structure with the added advantage of limited capital expenditure costs
The consensus on the landlord side regarding the need to adapt coworking space is yes. Many investors & landlords are comfortable with a coworking space ratio of 15-20% of a building
End of Part 1- Stay tuned for Part 2